Adding Students
If your account has the COR Advantage module, you can learn about the additional steps to create a student here.
From the "My Classroom" page, you can easily add a new student by clicking on the "+" button in the bottom right corner of the screen.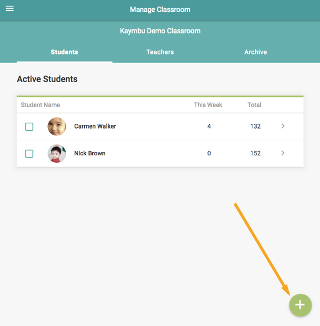 Enter the student's first and last name and select Save.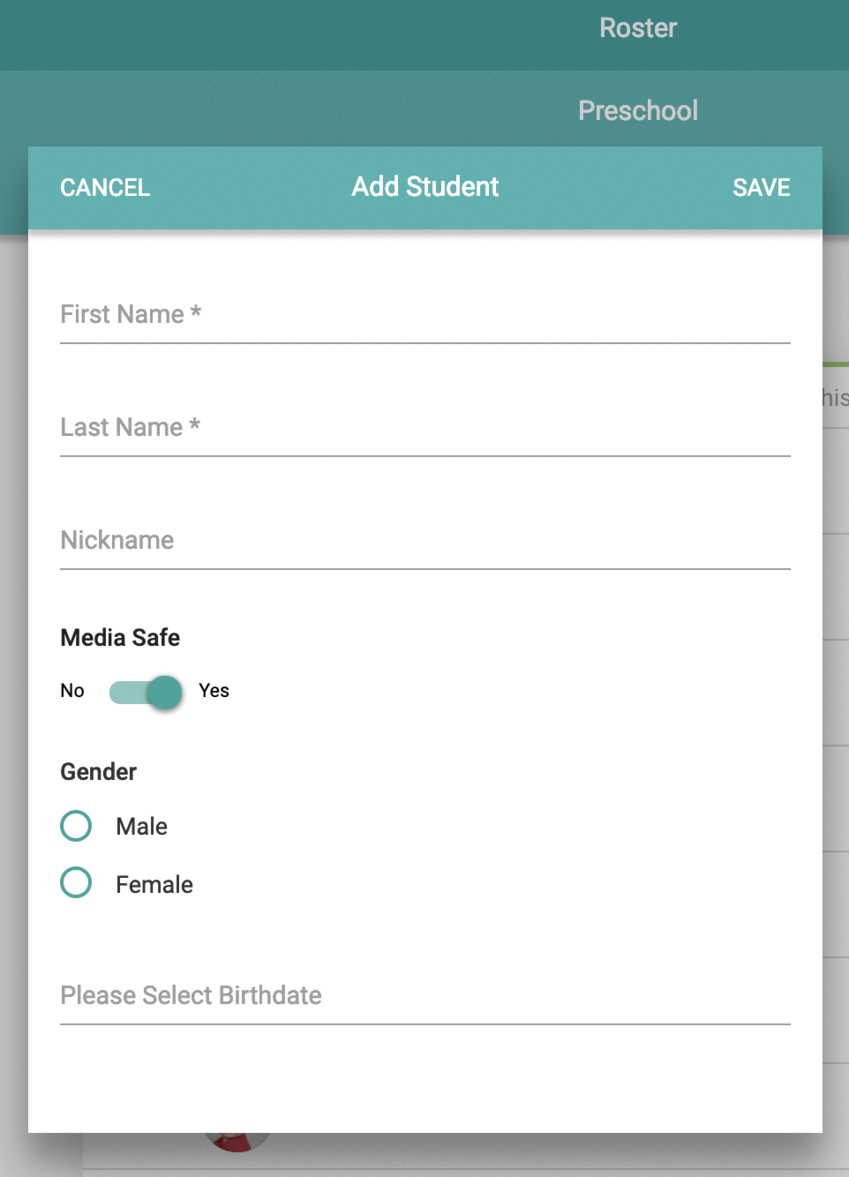 Adding Family Members
It's not required to connect parent contact information to each student, but if you are going to share information with families, you'll want to do this next. Simply select "Add Family" and enter the required information (full name and email and/or phone number).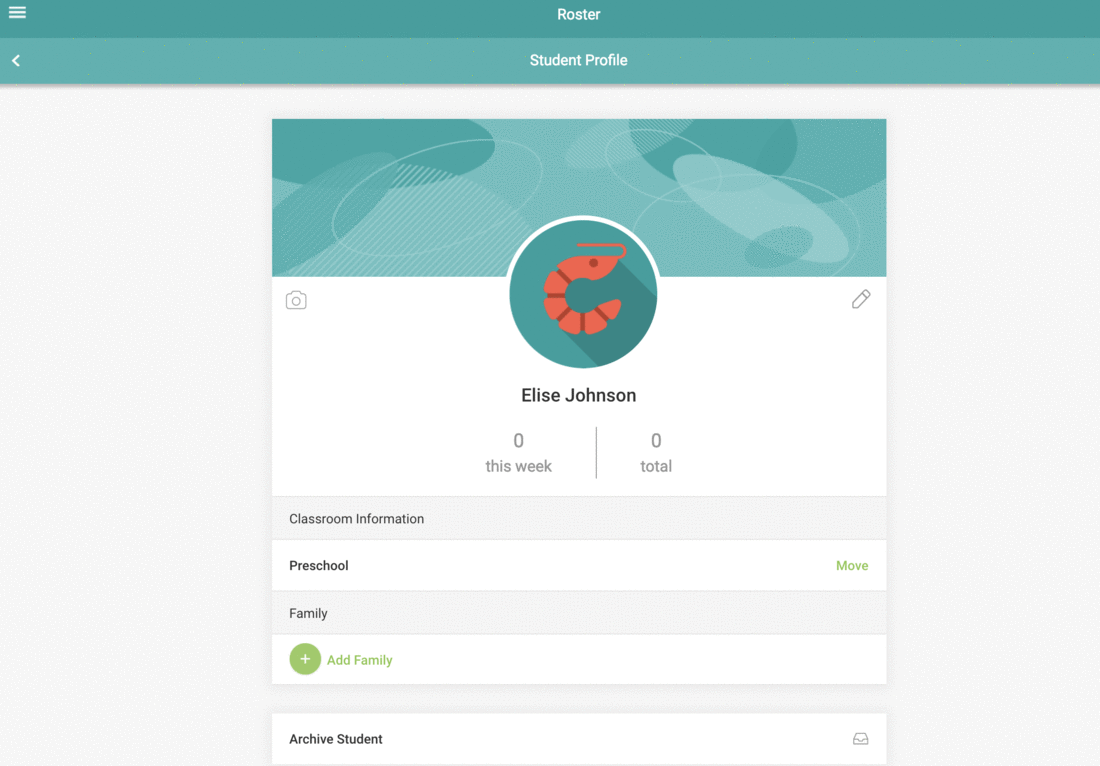 Premium Subscription Plans
You can also attach a phone number to send texts. If parents want to receive your day-to-day communication as a text, toggle the Enable SMS option on. If you're only planning to use text messaging for Urgent Messages, keep the SMS option turned off.
*We'd love to help upload your students and parents for you! Please contact our School Ambassador team at help@kaymbu.com for information on this!