Creating a new Storyboard is easy! You can do so using a tablet or your web portal - my.kaymbu.com. 
*Storyboards are not available via the phone app as phone screens are much too small for an enjoyable creation process. Of course, you can always capture your observations using your phone app and use another platform to curate your content as a Storyboard!
To make a new Storyboard:
Go to Menu > Storyboards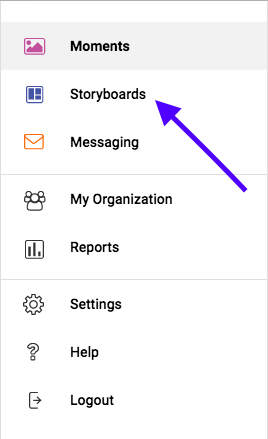 Select "New Storyboard" and type your Storyboard Title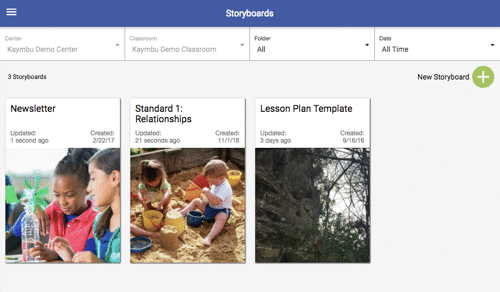 Add new sections to your storyboard by clicking on the large "+" icon and choosing a section type. You can keep adding sections to create a layout that fits your needs!