Check Out Our Winners!
Daniela Vancurova from Brooklyn Free Space Preschool
After a student brought sushi for lunch, Daniela's Jitterbug class was intrigued. Daniela created a robust, iterative unit incorporating sushi into multiple activities throughout the next months. Her beautiful Storyboard shares the various ways students engaged with sushi - from making delicious snacks to reading about it! Read about this process here.
Kaylyn and Alyssa from City Kids Child Development Center
After taking their Older Preschool class on a Ladybug Walk, Kaylyn and Alyssa shared a wonderful piece of documentation on the learning that took place! From learning to interact gently with their animal friends to using magnifying glasses to deeply examine flowers, leaves, and bugs, the class was excited to explore the great outdoors! Our team loved seeing this learning in action - see their Storyboard here. 
 Paula McPhee from Appleseeds Day School
During circle time, Paula's Preschool 3 class read about animal homes, and elected to create their own! Her thoughtful Moment captures the context and intent around this project, as well as student outcomes. Check out her Moment here!
Read More About the Competition Here:
This spring, Kaymbu Awards is focused on showcasing your exceptional documentation!  As Teacher Appreciation Week approaches in May, we'd like to share some of the wonderful work teachers do in Kaymbu. Submit a complete piece of documentation - either a Storyboard or Moment - that captures the learning in action and brings your classroom to life! Winning submissions will receive a recess-themed gift basket and be featured during Teacher Appreciation Week!
Winners Will:
Receive a recess-themed gift basket, full of jump ropes, hula hoops, soccer balls, seeds to plant, and more!

Be featured on the Kaymbu social media for Teacher Appreciation Week, and in our monthly newsletter!
To Submit:  Send your documentation to awards@kaymbu.com by May 6th.
What We're Looking For:
Documentation that is -
Objective

-  factual, specific, focused on what the child did or said

Formatted

Date
When/Where/Who
Describes what the child did
As applicable, states the outcome

Documented in Kaymbu - Storyboard(s) or Moment(s)
Captures learning in action!
To learn more about excellent documentation, or gain inspiration, check out our webinar on quality documentation.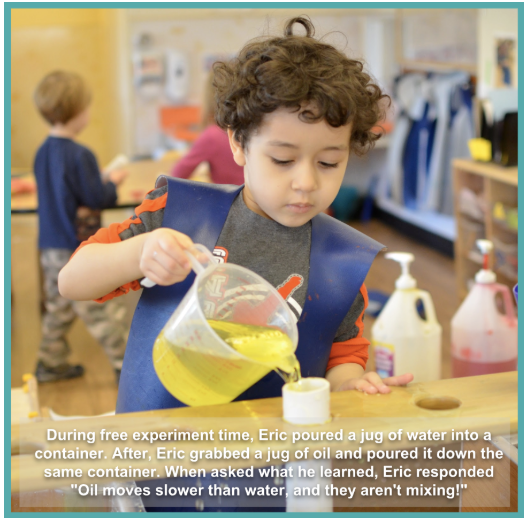 Example of quality documentation
Privacy Disclaimer: No content will be shared or published without the express consent of the owner.