Here are some materials that you can feel free to share with families! The first is a welcome letter that provides basic information about Kaymbu, and the second is a helpful document overviewing the Kaymbu for Families app!
At the bottom of this article, you can download these attachments as PDFs. We recommend attaching them to a Message (Menu > Messaging) and sending them to your families using the Kaymbu system!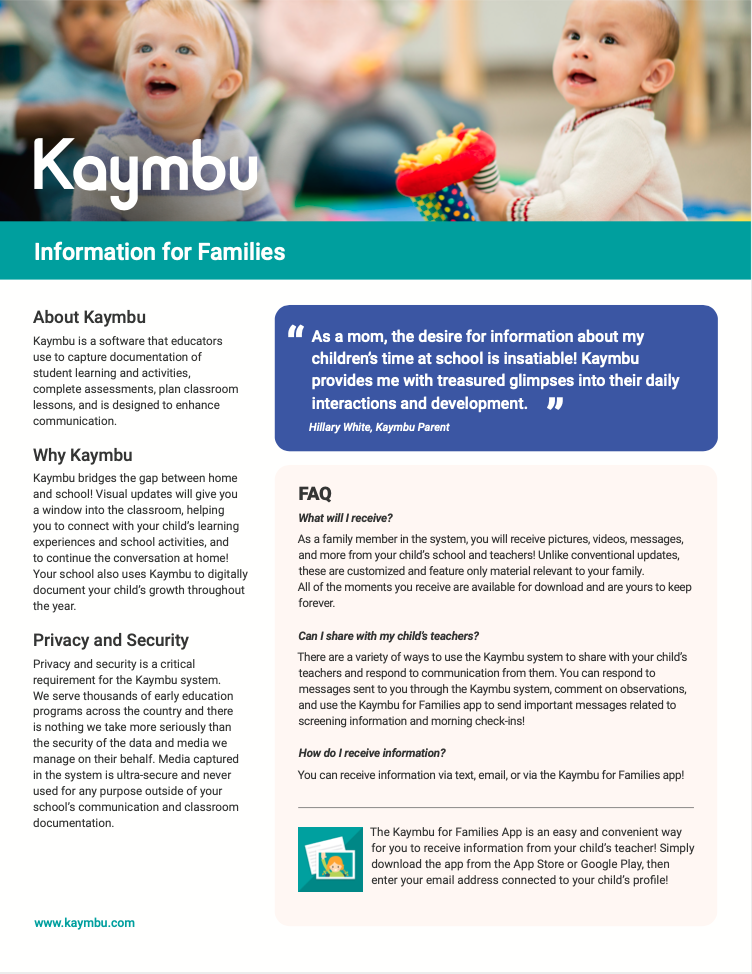 Here is the overview of the Kaymbu for Families app! This app is free for families to download and will allow them to receive customized information about their child, all in one place.