What are Storyboards?
Storyboards are a visually compelling feature that allows schools to use photos and text to create custom communication. Storyboards can be used for many purposes, including newsletters and learning stories. They can be easily shared directly through the Kaymbu system! In addition to this article, you can also access our Storyboards webinar here.
Table of Contents:
Accessing Storyboards
You can access Storyboards from most tablets (with at least 768 pixels) or from the website my.kaymbu.com by going to Menu > Storyboards.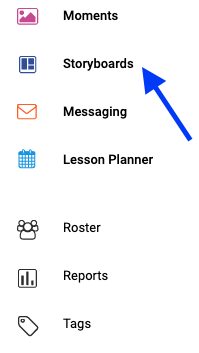 Storyboard Features
Schools can use Storyboards for many different purposes. For example:
A Director will make a newsletter, which shares whole school information. Once done with the entire school portion, the Director will copy the Storyboard into each classroom account. At that time, the teacher adds in a few extra sections of classroom-specific information before sharing with families!
A Teacher might create a learning journey reflection on a particular unit of study. To showcase the work amongst colleagues, the teacher can copy the Storyboard into other classroom accounts at his or her location
Storyboard features make creating Storyboards fun, easy, and completely customizable!
Layout Selections
When creating the layout for your Storyboard, you can choose from different pre-formatted selection types. Selection types include options for text, photos, dates, or attachments.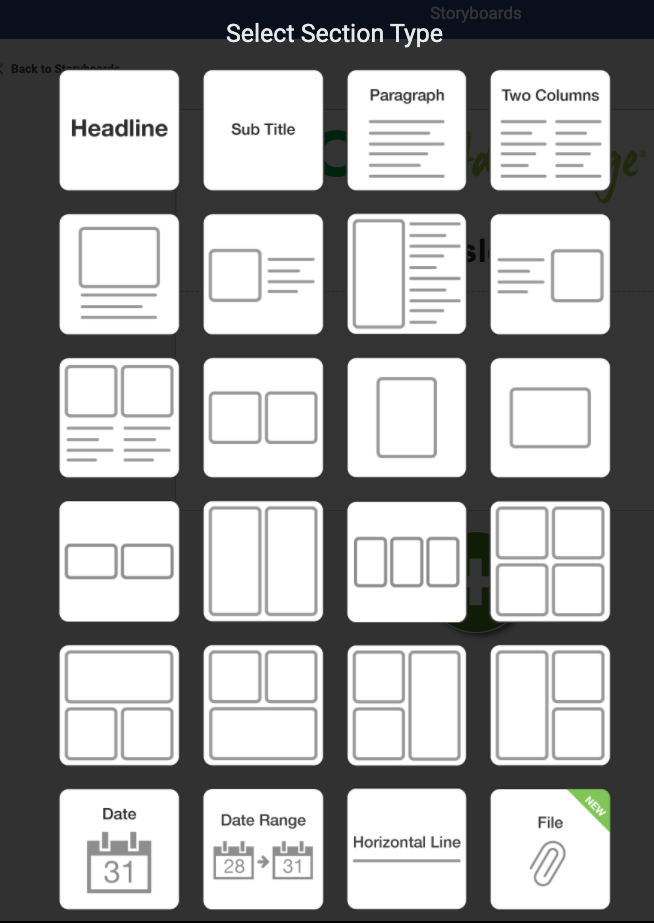 Themes
Storyboards can be designed with different themes or backgrounds. To change the theme, select Selected Theme and scroll through the various background options!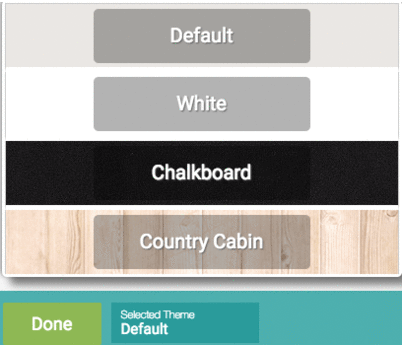 Folders
You can organize your Storyboards in folders by selecting "Stored in Folder" at the bottom of your screen. If you'd like to create a new folder, simply click "Add New Folder" > type the folder name > Enter.