Kaymbu Portfolios allow teachers to create dynamic, portfolio-based assessments that showcase student development. Once teachers have entered their comments, chosen their ratings, and selected appropriate moments, they have many options for viewing and sharing the Portfolio output, which can be found at the top right of the screen.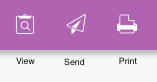 After selecting any of these options, you will then have the opportunity to choose whether you'd like to view the Portfolio with or without the observations, otherwise known as Moments, and whether you would like to include the rating scale or not.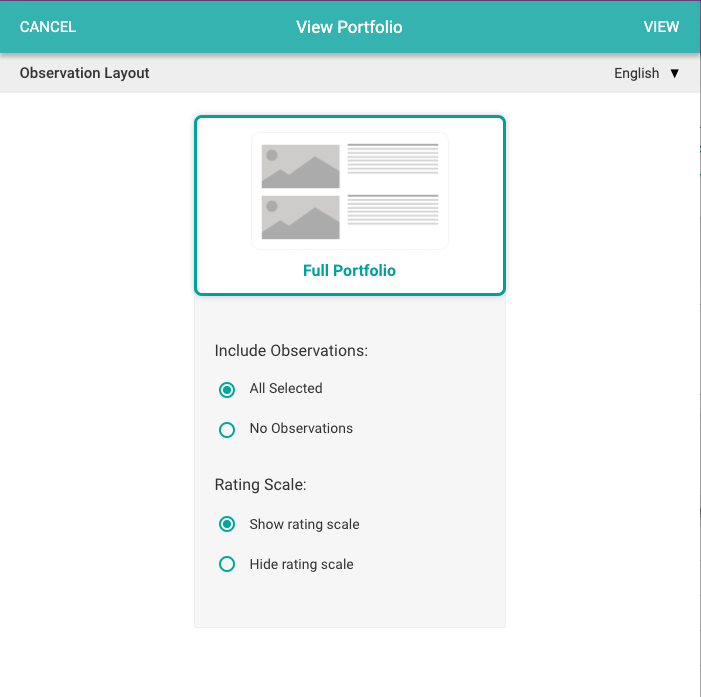 If you choose to share the Portfolio, a window will pop up will allow you to include a message and edit the subject line. When you click on the plus sign to add recipients, rather than seeing your whole class you will only see the student's family members. There's no way to send a Portfolio to the wrong place!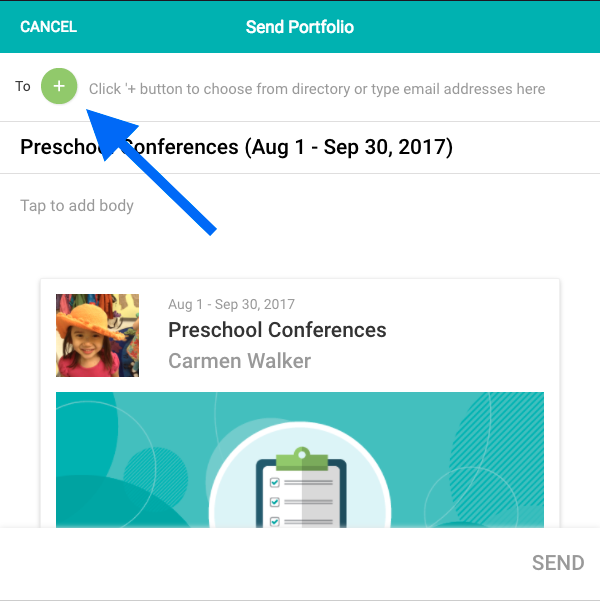 Kaymbu Portfolios has flexible outputs that can be tailored to fit many specific needs! To learn more about how it works, please visit our full Kaymbu Portfolios article here.