What is Lesson Planner?
Lesson Planner is a premium feature that helps teachers easily plan, track, and share their lessons, while administrators can quickly see what's going on in each of their classrooms.
Table of Contents:
Accessing Lesson Planner
You can access Lesson Planner from your tablet or from the website my.kaymbu.com
by going to Menu > Lesson Planner
.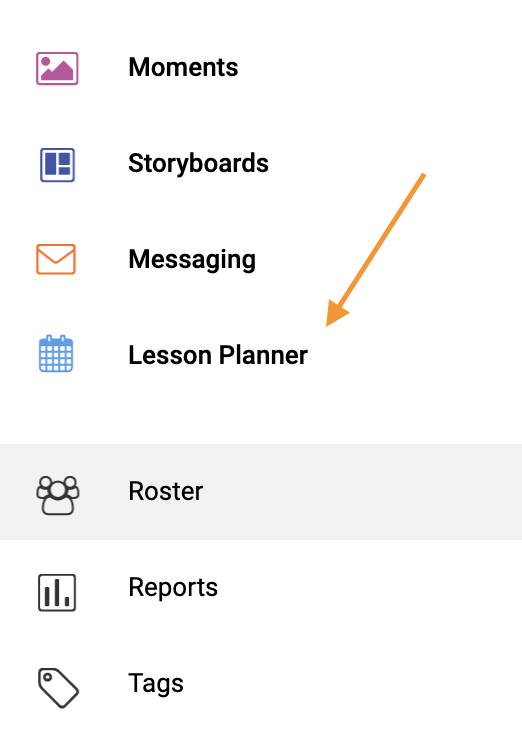 Lesson Planner is accessible for Standard and Pro subscriptions. If you have questions about your account or plan subscription, please reach out to us at
help@kaymbu.com
.
Setting Up Your Classroom Schedule
When you first access this feature, this is what you will see: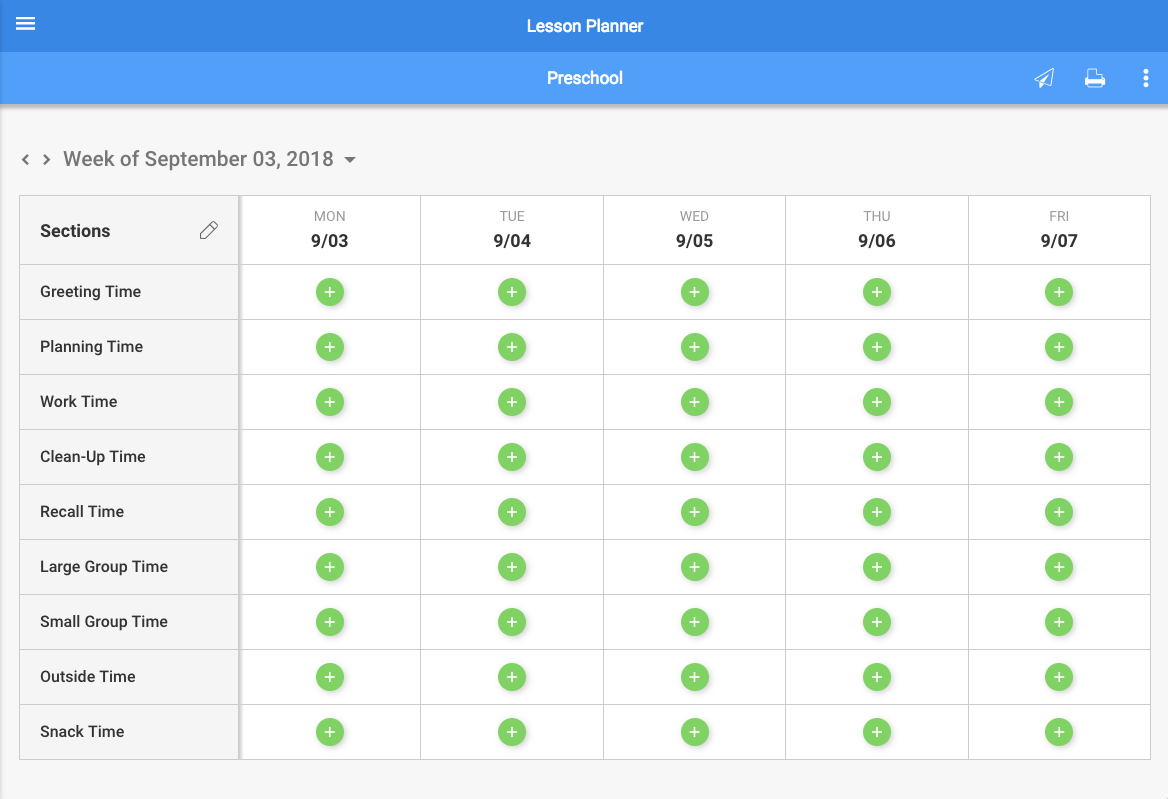 In the far left column are default sections, and in the planner, you'll see plus signs, where you can add in all of the lessons for each day by section.
The first thing you'll want to do is change the sections to reflect how your day is organized. Editing this column will change the Lesson Planner for everyone in your classroom. Click on the grey pencil next to Sections to rename, move, and delete the default offerings:
Adding and Editing Lessons
Click on any plus sign to add a lesson.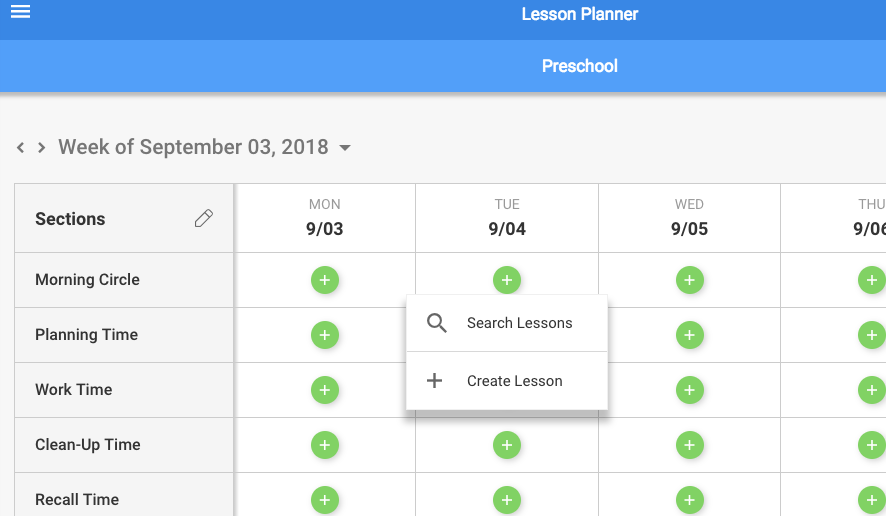 You can either create a new lesson with a title, description, steps, supplies, and tags. Or you can search through all of the lessons that have been created in your classroom to use them again!
You can also click into a lesson you have created to view it, or edit it at any time, just click into the lesson, then click on the pencil in the top right corner: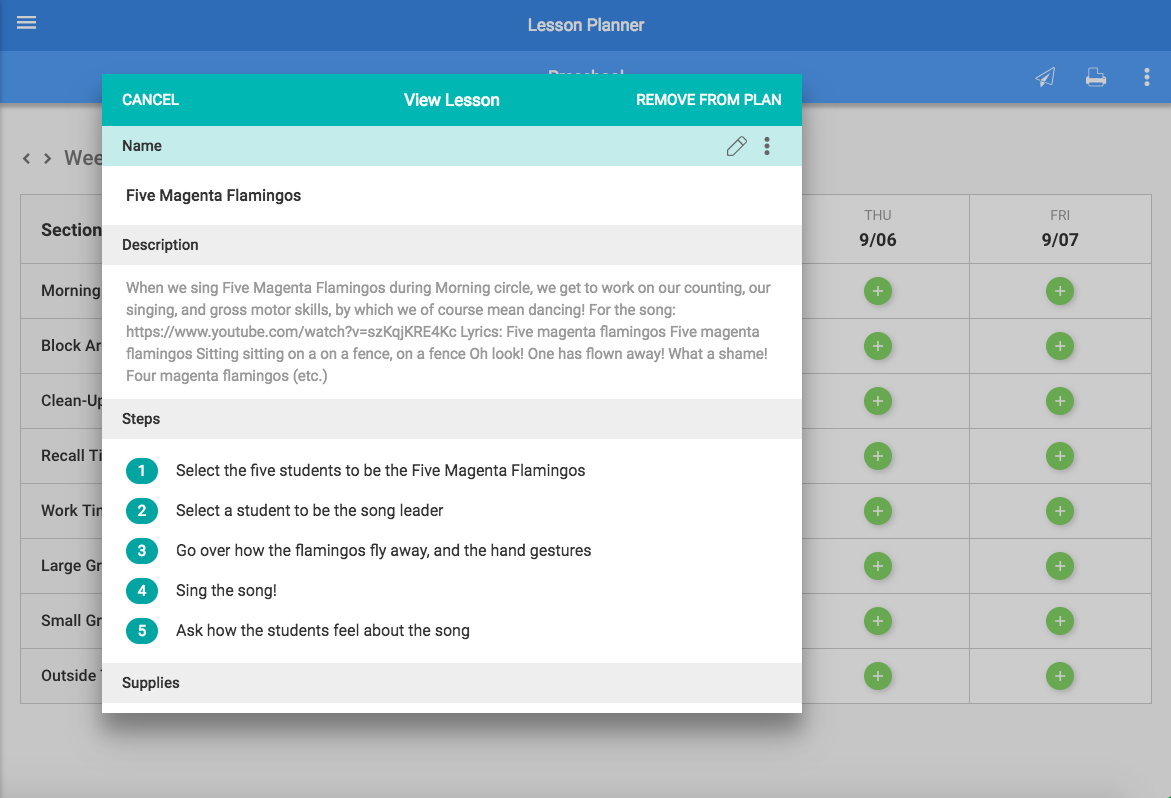 Sharing Your Lessons
If you want to share your lessons with your families, select the paper airplane icon at the top right of the page! You'll be able to share your daily lessons, a weekly summary, and even your supply list with your families!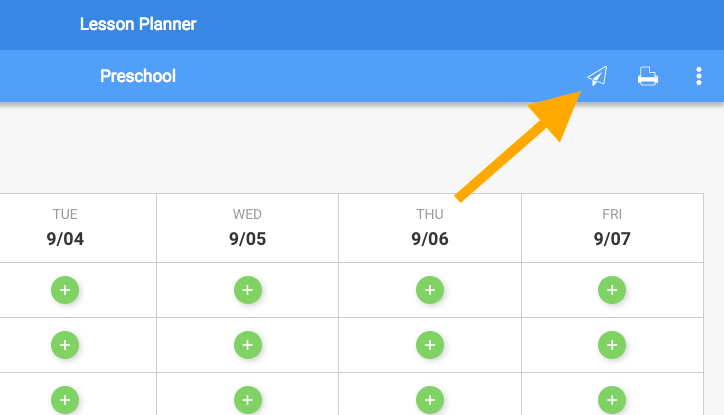 FAQs
Why can't I access Lesson Planner?
Lesson Planner is available on our Pro and Enterprise plans. To learn more about our plans, and to connect with a school ambassador, reach out to us at help@kaymbu.com.
What if I want to change my classroom schedule?
You can edit your sections at any time! Please note that each week will lock on Sunday night, preserving the setup and work you did during that period. Therefore, you will want to make any section changes on Monday morning to avoid losing any lessons!
What happens if I edit a lesson?
Editing a lesson will not change the version you used in past weeks, but it will change it in the current week, and moving forward! If you want to make different versions, we suggest using the duplicate option!