Once your teachers complete their assessments for a given period, you will want to lock the period to preserve the data and prevent it from being edited moving forward. You can learn more about the full process in our technical tutorial, or follow the steps below to lock an assessment period.
How to Lock a Period
When you are ready to lock a period, navigate to Menu > Settings > Period Settings.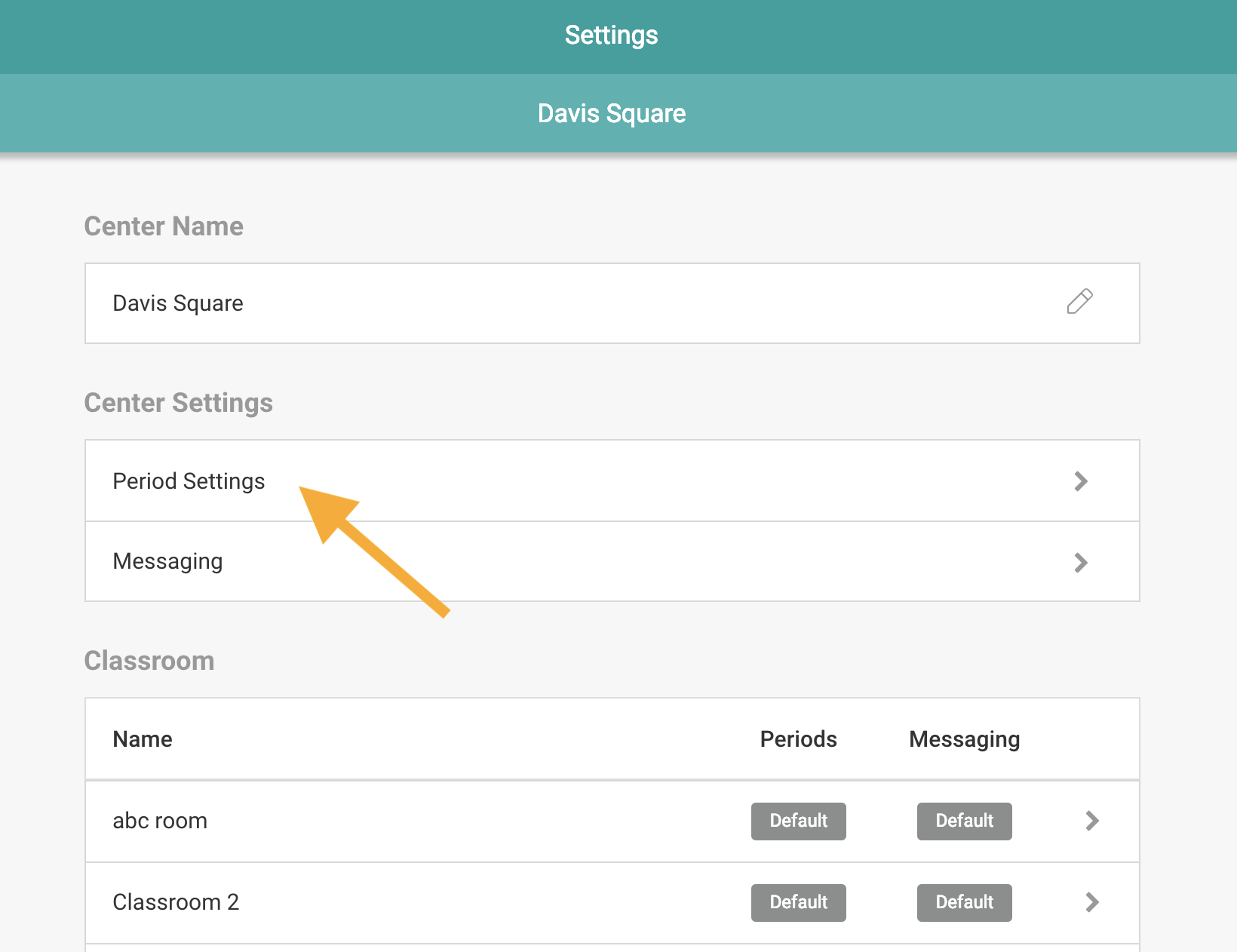 Here you will find your assessment periods, and below that the locking fields: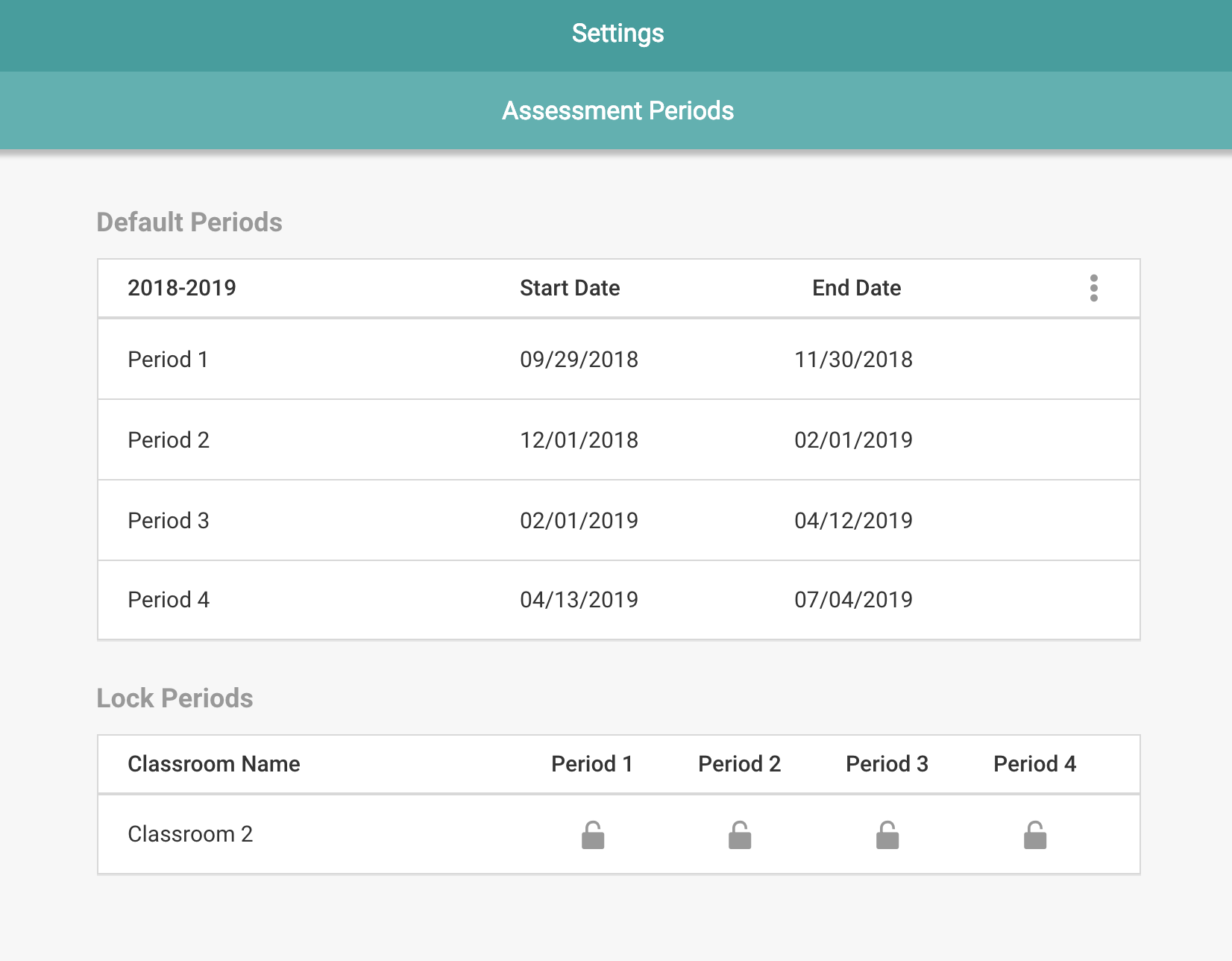 Click on the lock icon of the period you'd like to lock. The system will prompt you to check that you're sure:

Once you click Lock Period 1, the period will be locked!
What Happens When You Lock a Period?
Once the period is locked, users will no longer be able to make changes to the observations and assessment data in that period. On the Moments page, observations that are locked will look like this: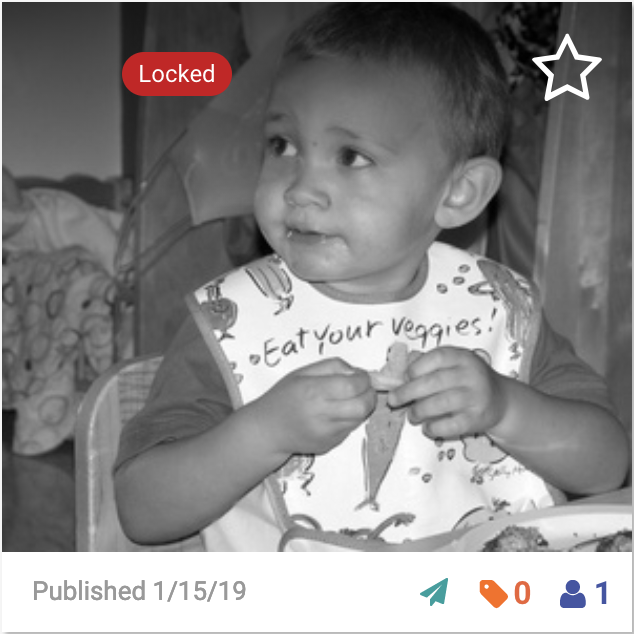 This way it is clear to the teacher which of his or her observations are in the locked period(s). Users will still be able to click into locked observations, but they will not be able to make any changes to the Captions, Notes, Students, or Tags. However, they will still be able to do things like print the observation, download it, resend it to families, or anything else that would not result in any changes to data: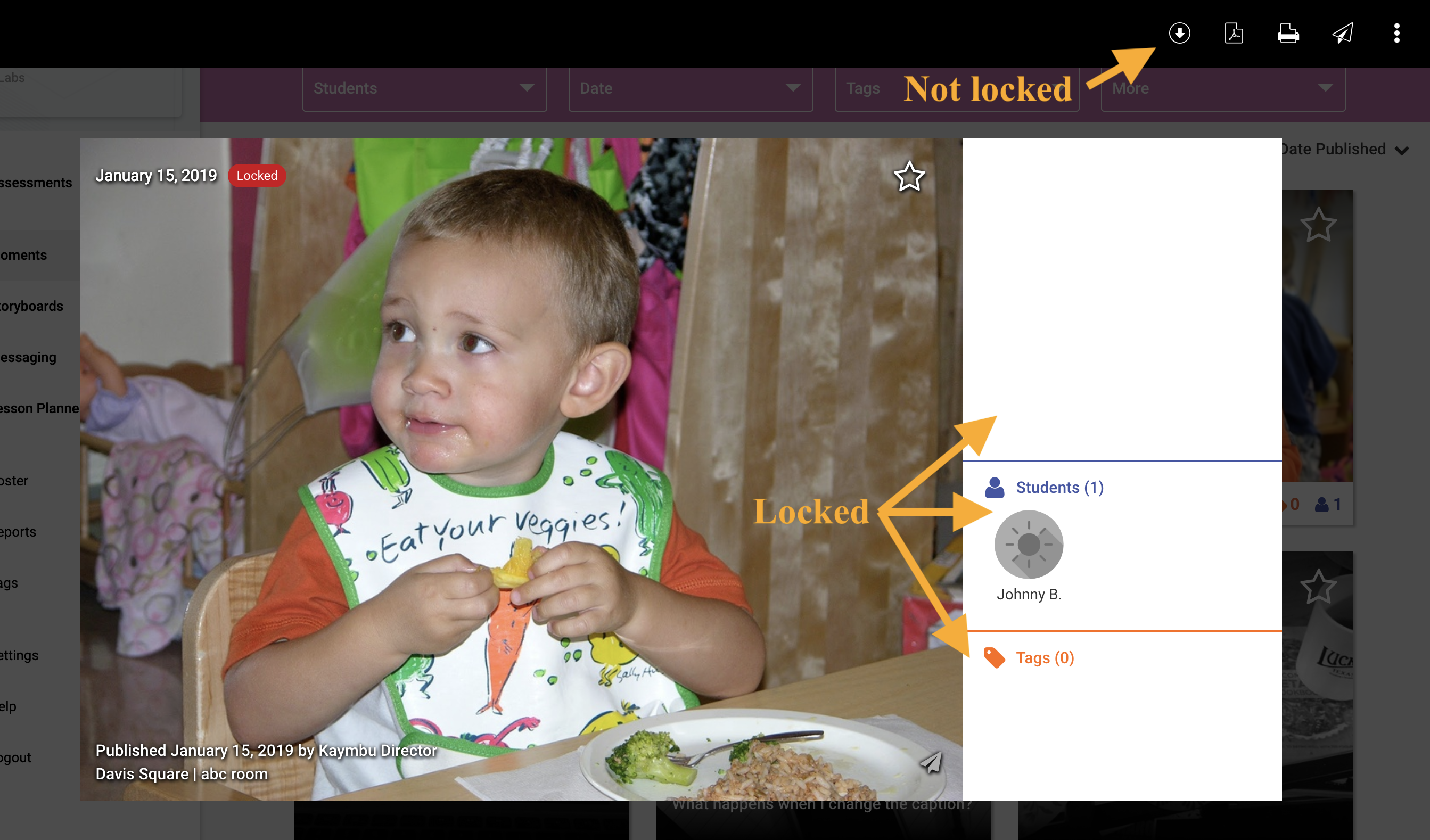 Similarly, on the Assessment Dashboard, teachers can see all of the data, but not make any changes to it. The period selector will indicate that a period is locked:

Just like with observations, users will be able to view, print, and share student assessment data, but not make any changes to it. Here's what the student assessment page will look like in a locked period: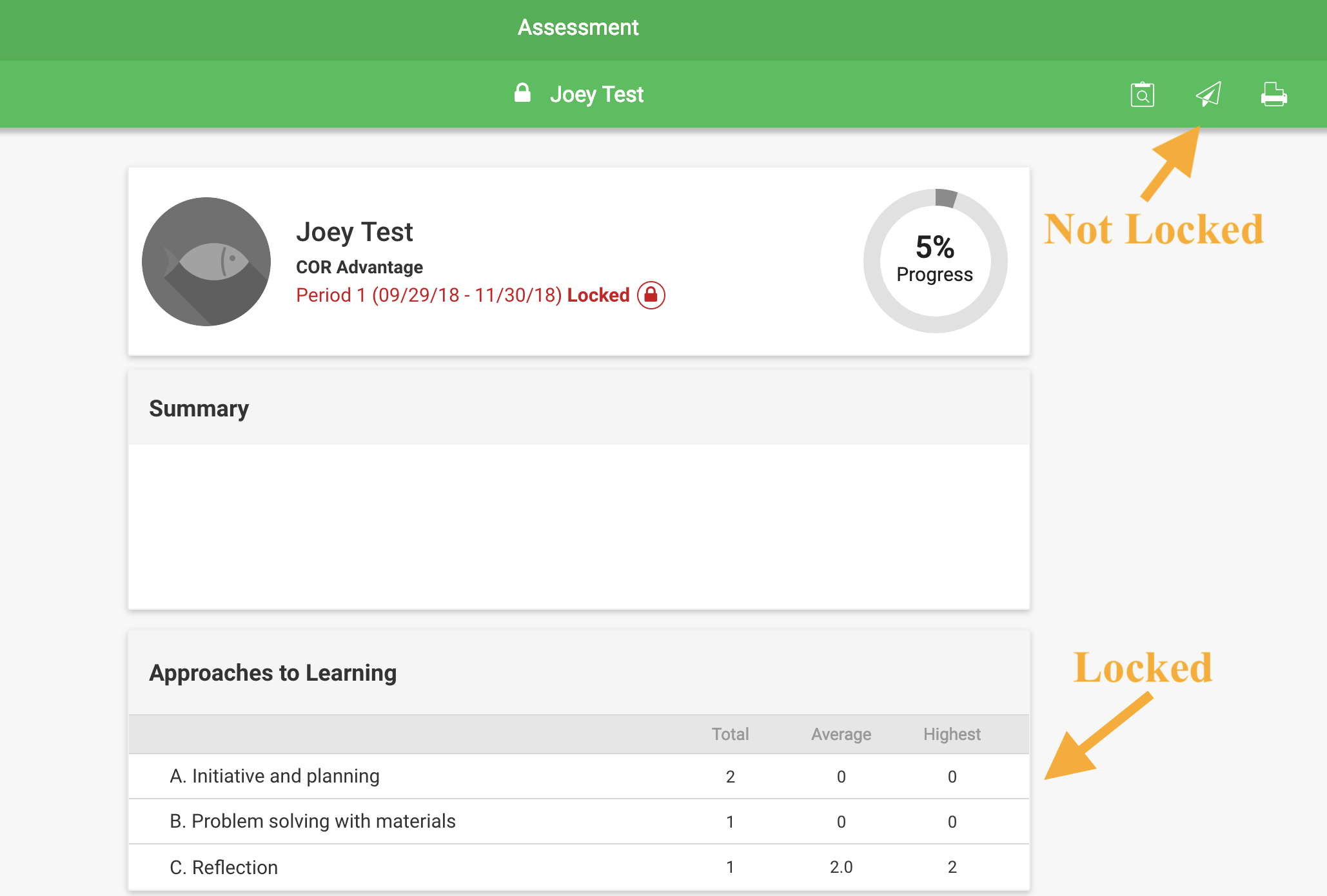 FAQs
Who can lock a period?
Those with administrative access to COR Advantage can lock any entity to which they have access. For example, a Director can lock his or her whole center, or any classrooms within it.
Can I lock specific classrooms?
Yes! If you have access to multiple entities, say multiple classrooms for example, you can lock specific ones. In Menu > Settings, choose the specific entity you'd like to lock from the list at the bottom of the page. Then click into its Period Settings to lock this one entity.
What happens if I have to unlock a period?
You can unlock a period if you need to, but once you do this your data will be editable again, so you should avoid unlocking periods unless absolutely necessary. To unlock a period, follow the same set of direction for locking a period, but click on the lock icon again. This will allow you to open the period again. If you have any questions about what will happen when you unlock a period, please reach out to the COR Advantage team.