If you want to use one observation for multiple students, you can! You will even be able to select a different indicator and write a different caption for each student.
Let's say you captured this wonderful photo of Nick and Sean: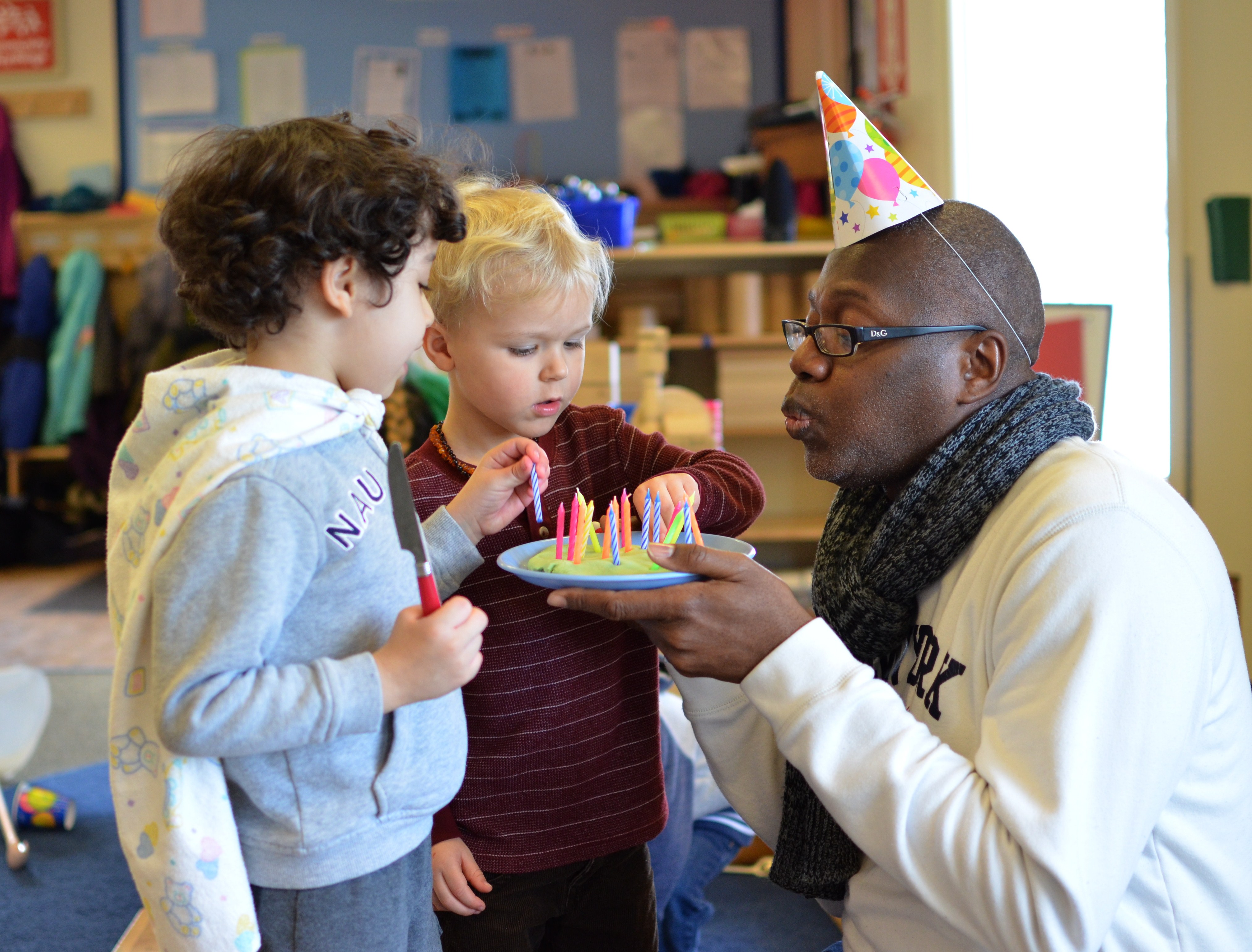 You want to use this photo as evidence for both of them for Initiative and Planning, but assign each of them different scores. This isn't a problem! When you create the observation in either the web portal or the app, connect it to both of them, and to the item. Do not add an indicator at this point.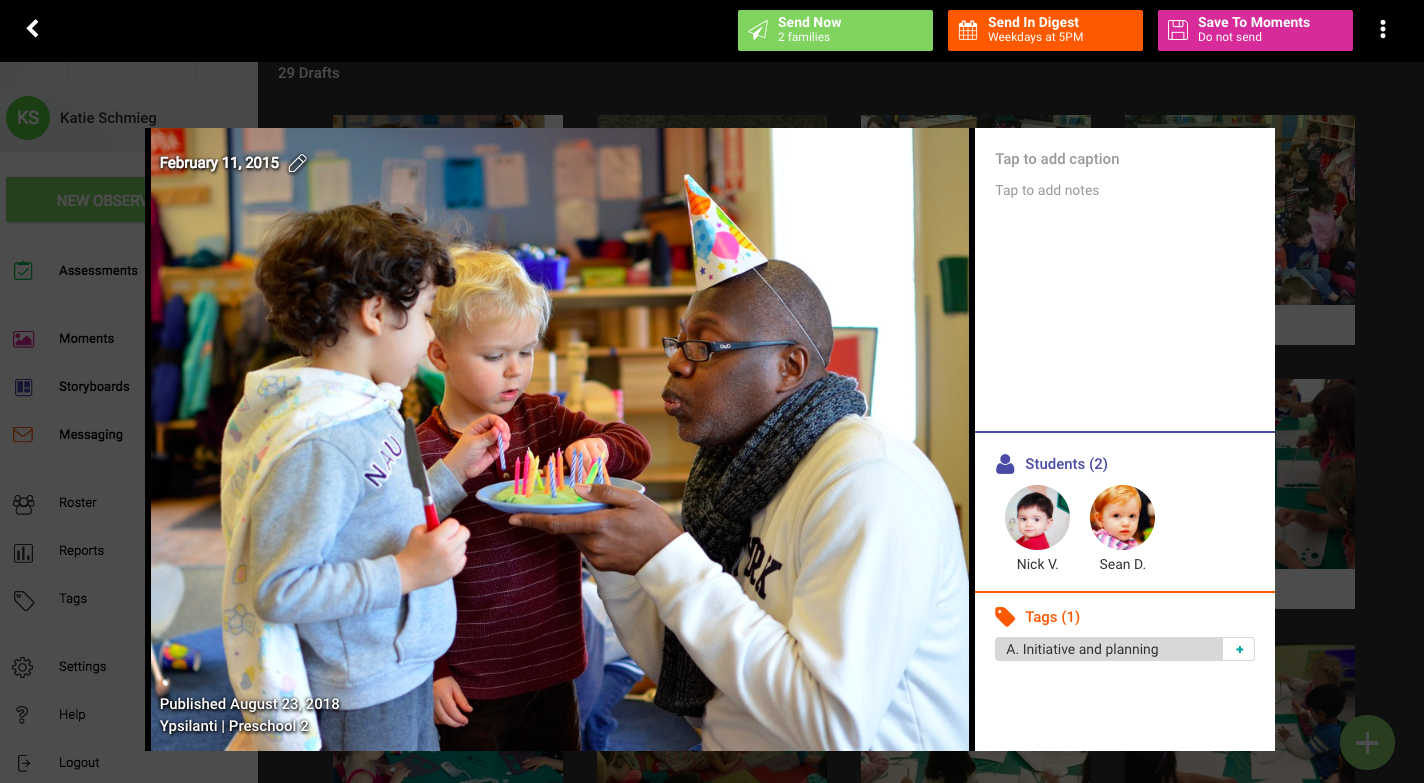 Now the unscored observation will appear in your Dashboard for each student for that item.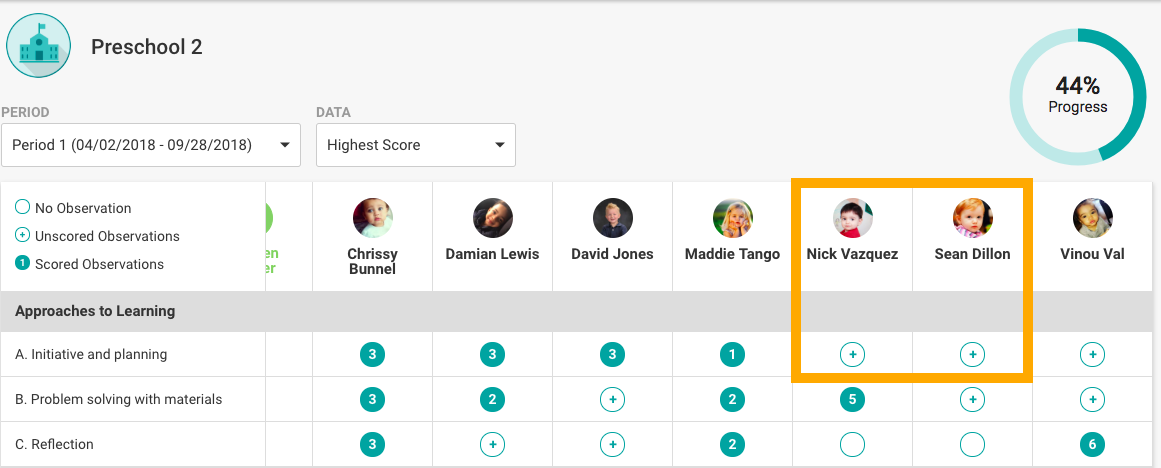 Click on the circle for Nick to pull up that item on his assessment, then click on the three dots to pull up the observation. Then click on the item in the Tags section to add an indicator.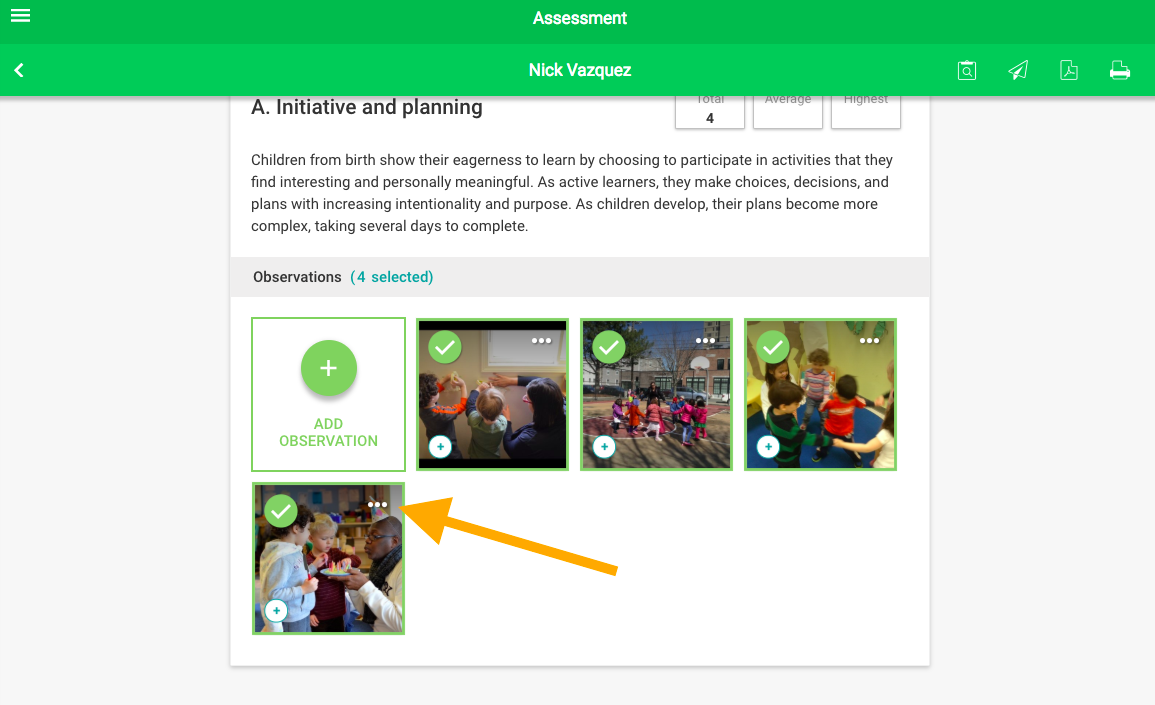 Once you've selected the appropriate indicator, a window will pop up asking you if you'd like to apply the indicator to all of the students, or just to Nick. That way you can apply it to him, and not Sean. This will also happen if you edit the caption, so that way you can provide different information for both of them!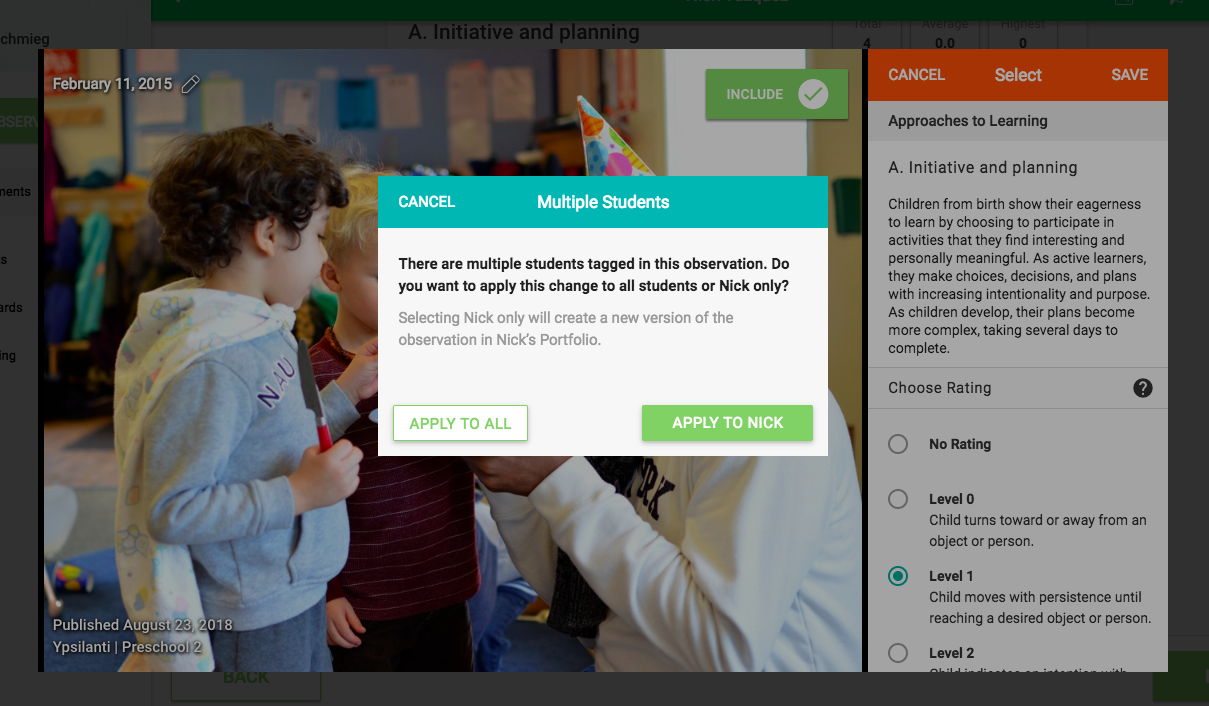 Now when you go back to the Dashboard, you'll see that Nick has a score for that item, and Sean does not. At this point you can click into Sean's assessment to add in information for him!