How do Families Receive Information?
Families can receive information in various ways, but our best recommendation is through the Kaymbu for Families App. Not only does the Kaymbu for Families app allow families to select their notification settings, but it also serves as a hub for all information that is shared, including Moments, Storyboards, Daily Sheets, and Messages.
Table of Contents
Family Contact Methods
Families have three options to receive communication from the Kaymbu system including app notifications from the Kaymbu for Families app, email, and text messages, depending on their stored contact information. You can learn more about adding family members and their contact information in this Family Management article.
App Notifications
App notifications are available to families that have downloaded Kaymbu for Families. Once families have signed into the app, they will be prompted to enable notifications. Enabling notifications will send push notifications whenever content has been shared with families.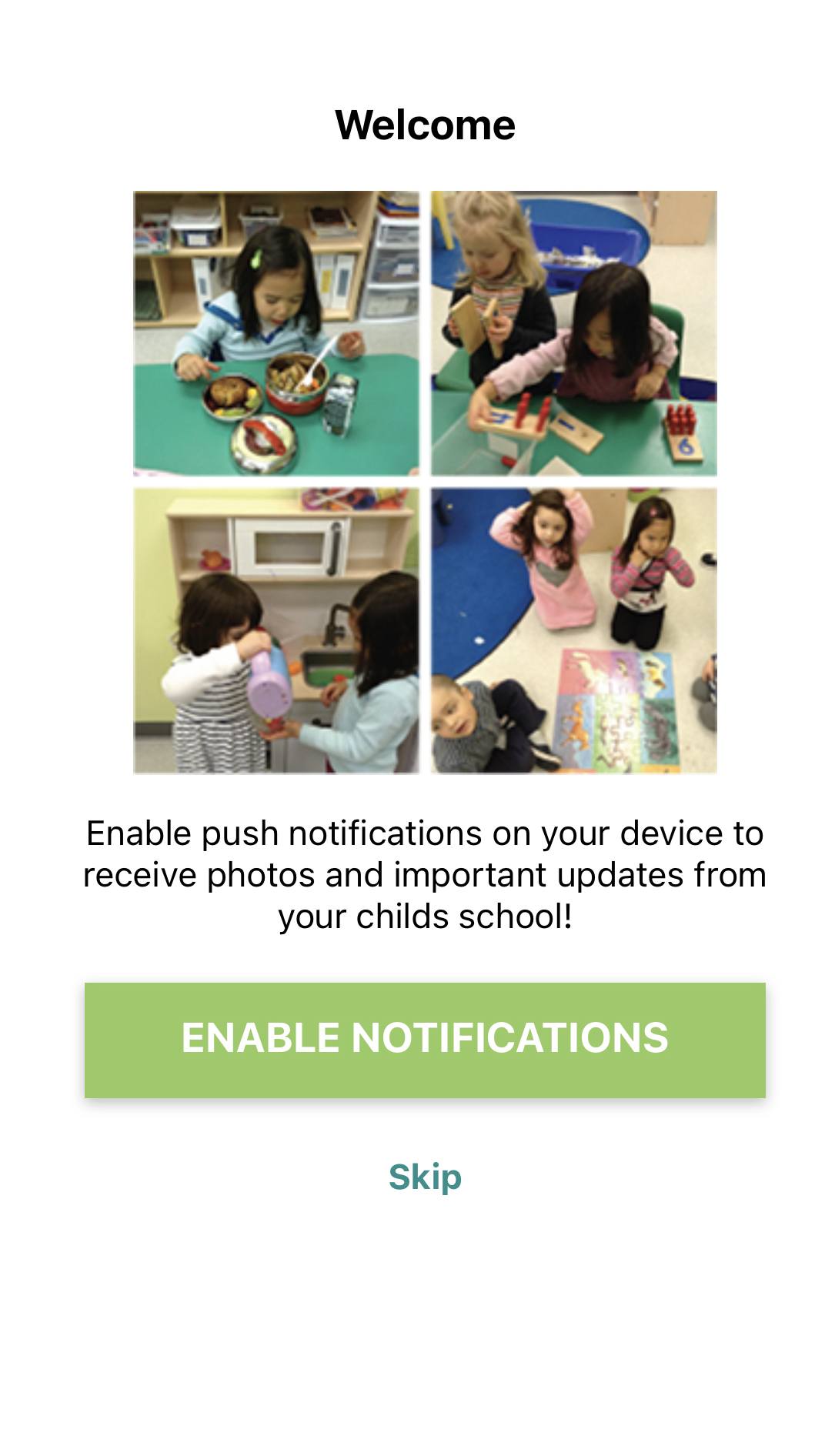 Email & Text Message
If families do not have the Kaymbu for Families app, their contact information will dictate how they receive communication.
Email is the default method of communication for families. If a family member has both an email and a phone number in their profile, all communication will default to email. If a family member does not have an email address and only has a phone number saved to their profile, they will receive communication via text message (SMS).
Urgent Messages
When a Message is sent as Urgent, families will receive notifications across all stored contact methods. For example, if a family member has the Kaymbu for Families app as well as their email and phone number saved to their profile, they will receive notifications through all three methods.