Overview of Shared Content Report
Communication sent via Kaymbu can be retrieved, viewed, and tracked for delivery and opens by each recipient through the Shared Content Report. Formally known as Sent Messages Report, this is a wonderful tool to learn how your families are engaging with the content you send out and keep a record of all information if you ever need to print something for your archives.
Accessing Shared Content Report
Access the Shared Content Report from the Kaymbu or COR Advantage app on your device or from the website
my.kaymbu.com
by going to Menu > Reports > Shared Content. After selecting Reports, users with the COR Advantage assessment will select Family Engagement and then select Shared Content.
Please note, access to Reports from a mobile device is dependent on the size and orientation of your screen. Your device must have at least 768 pixels and may need to be in landscape mode in order to access the report.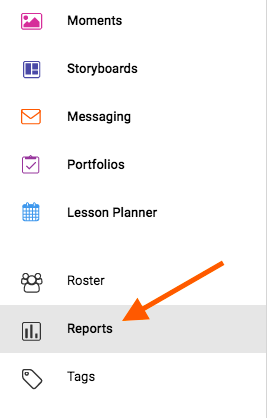 Viewing Shared Content Report
The Shared Content Report includes an archive of all Daily Sheets, Family Comments, Messages, Moments, Storyboards, Portfolios, Voice Broadcasts, and Weekly Digests. When you first open the Shared Content Report, you will initially see all communication that has been sent out from the entities you have access to. You then choose to sort by student, date, and/or type. Directors can sort between classrooms whereas Administrators can sort by the center.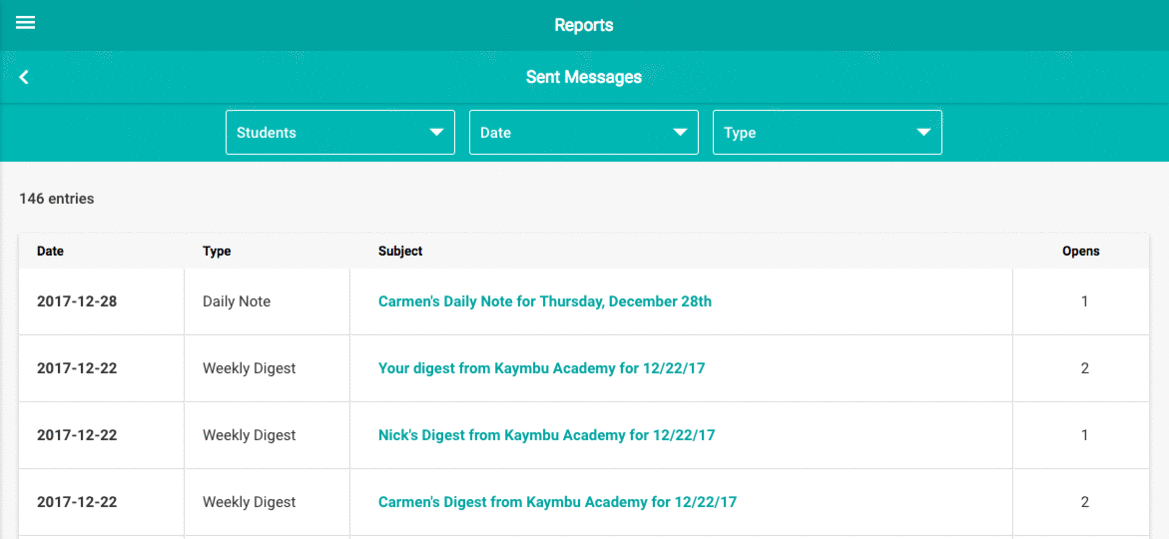 The default Shared Content screen will show you when the message was delivered, the type of message, the subject, and the total number of opens. If you click into Message Details, you can see each recipient's individual open rates, as well as view the Message in full. You also have the option to print the message itself by selecting the three dots in the top right corner and selecting print.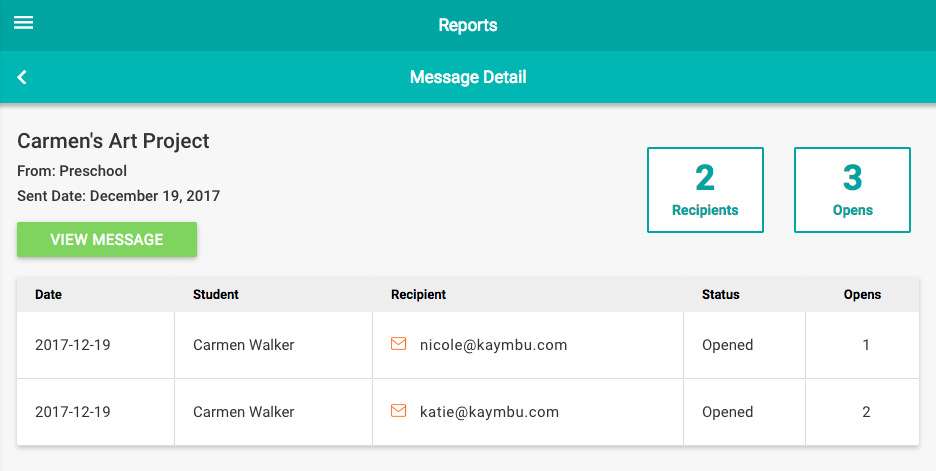 Please note, subscription plans have various lengths of content retrieval. Users with free accounts have a 7-day retrieval limit whereas Kaymbu Basic and COR Advantage Limited plans have a 30-day limit. Kaymbu Pro and COR Advantage Standard plans both have unlimited lengths of data retrieval. For questions about your subscription, visit Subscription Management.