What are Dynamic Users?
Kaymbu users can exist in and toggle between different classrooms and user levels in the system! For example, a teacher can have an AM and a PM classroom and switch back and forth between the two as needed. Directors can also add themselves to each of their classrooms so they can also capture observations throughout the school day.
Table of Contents
Setting up Dynamic Users
Users can be added to as many entities as needed. To add a pre-existing user to another classroom or user-level, enter his or her name and email address under roster in the new location, then click "Save"! There is no need to add a different password as the system will automatically pull the information from the pre-existing account.
Directors can add teachers to multiple classrooms or add themselves and other Directors into classrooms as well. Users with Admin access can add teachers, Directors, and Admins to classrooms and centers. If you need to be granted access to another account, ask an administrator at you program to add you!
Switch Between Accounts
If you exist in more than one account, you can switch to another account by navigating to the top of your Kaymbu menu. For clarity, the box will tell you which account you're in, and what your role is: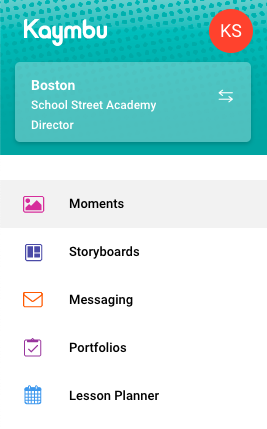 The two arrows indicate that you have the ability to toggle back and forth between your accounts. Click on that box to open up the switcher, which will look like this: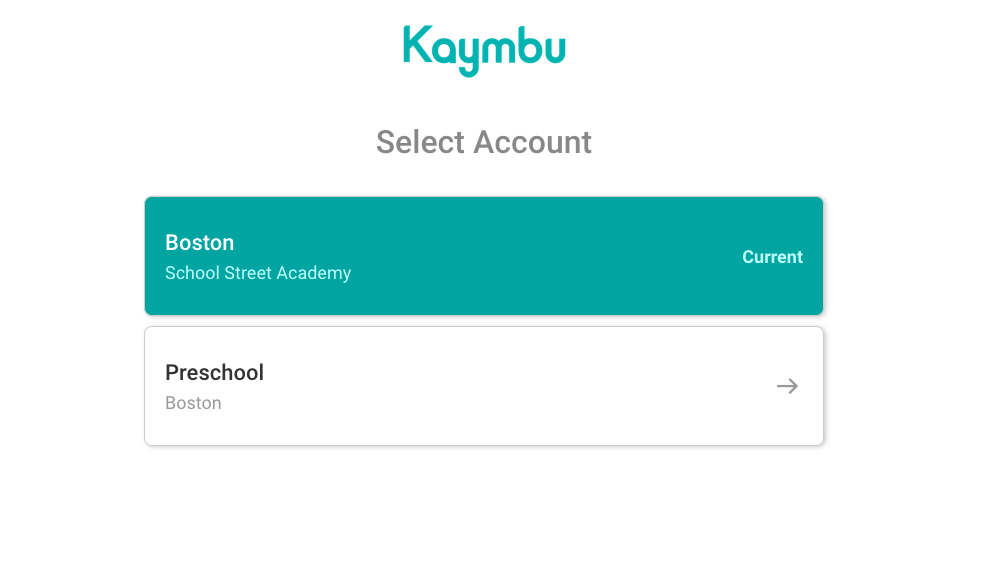 Remove Dynamic Users
Since users may exist in multiple locations, removing them is a little different. When you select "Delete User" in a user's profile, this window will pop up, which allows you to remove them from specific locations in the system: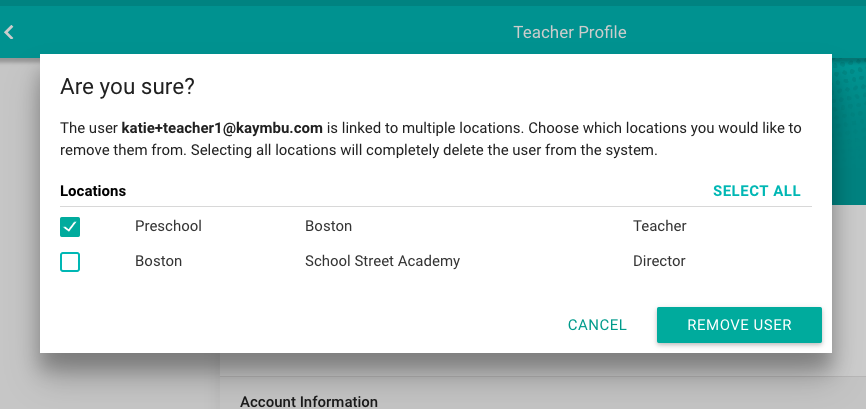 If you select all of the locations, the user will be fully deleted from your account: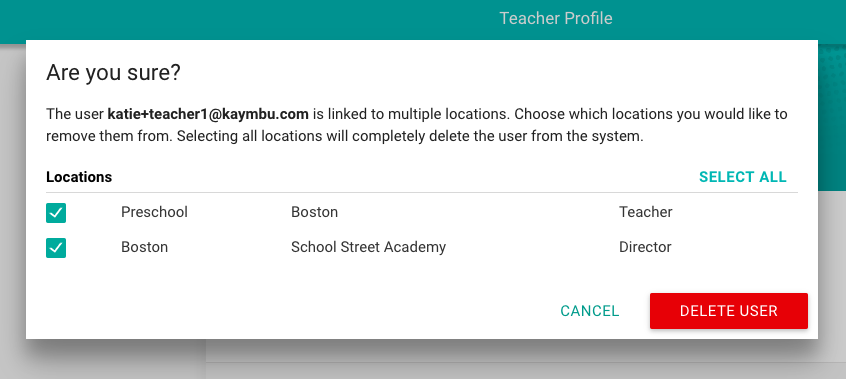 Users cannot delete other users with higher access than themselves.
If you have questions, please reach out to help@kaymbu.com!