Search Feature Overview
The search feature of the roster allows you to quickly locate any user (Administrator, Director, or Teacher) or student and jump directly to their profile. Using the Search feature is simple!
First, select the magnifying glass icon in the top right corner of the Roster page.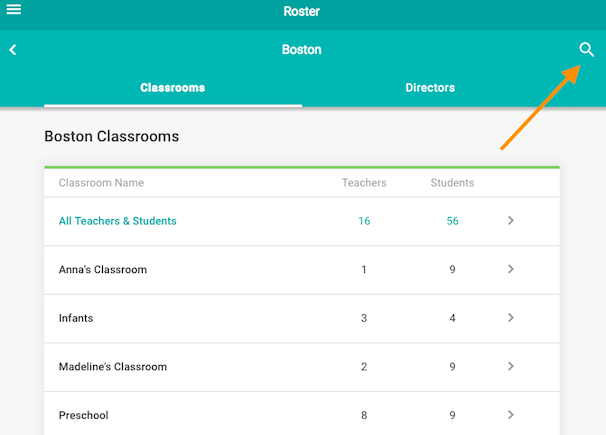 Type the name of the user or student you would like to find. The search feature will look for any profile with the text you've entered in the first or last name fields.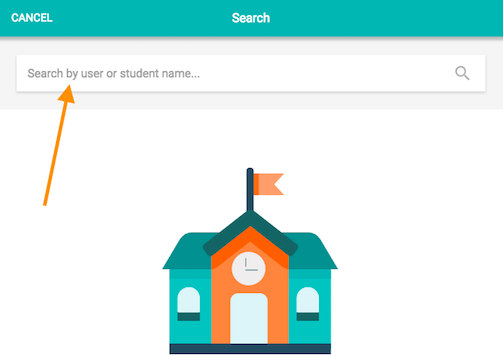 Once all of the results are displayed, click "VIEW" on the profile you'd like to jump to in the system.