Overview of Period Settings Report
The Period Settings Report will display the assessment period settings for all entities in your account. The period settings that are displayed include the dates each period starts and ends as well as indicating if a period has been locked with a lock icon. Administrators can use this report to quickly check if entities have different period dates or if a particular center has locked their period. Additionally, the year filter can help administrators review their settings from previous years to help inform setting their new periods.
Table of Contents
Accessing Period Settings Report
The Period Settings Report is accessible for administrators with the COR Advantage assessment from the website my.kaymbu.com by going to Menu > Reports > Administration > Period Settings. Please note, access to this from a device is dependent on the size and orientation of your screen. Your device must have at least 768 pixels and may need to be in landscape mode in order to access the report.
Viewing Period Settings Report
The Period Settings Report is only accessible to Account Managers, Administrators, and Directors. They can use the year filter at the top to switch between school years. Locked periods will be indicated by red text and a lock icon.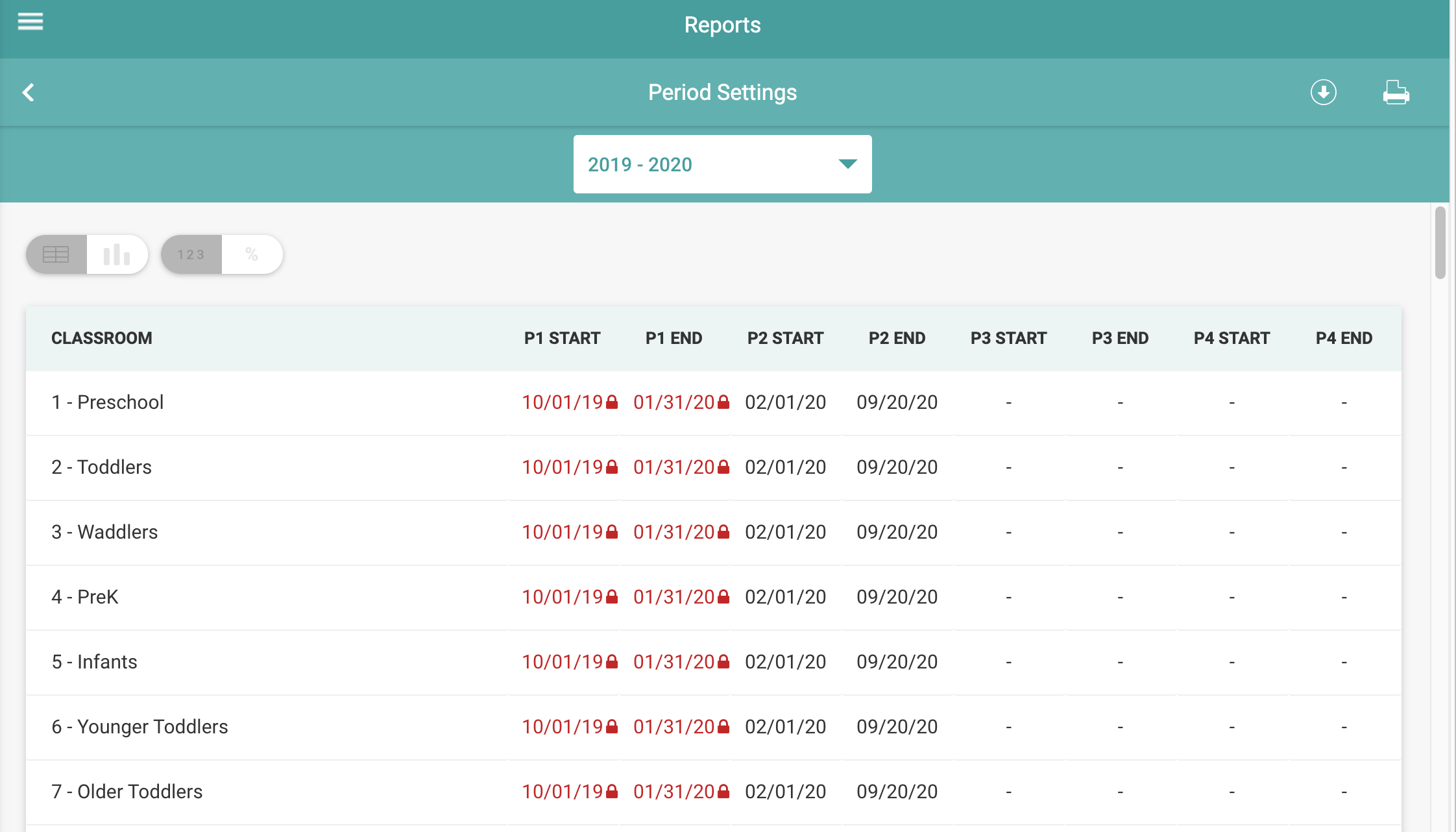 In the top right corner of this report, you will see download and print icons. You can select either of those to export the information currently displayed on the screen.