Tags Report is a way for teachers and administrators to keep track of observations.
To run a tag report, go to Menu > Reports > Tags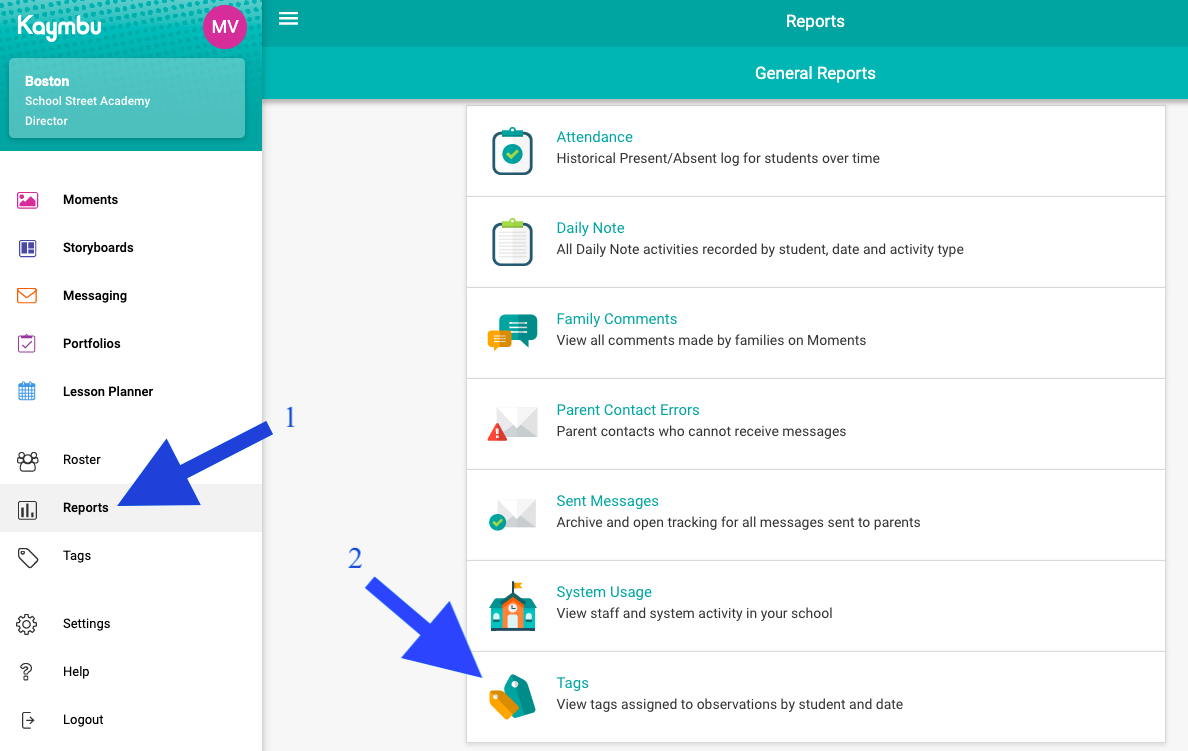 By clicking Settings at the bottom or the top right corner, you can define what you want to see in the report.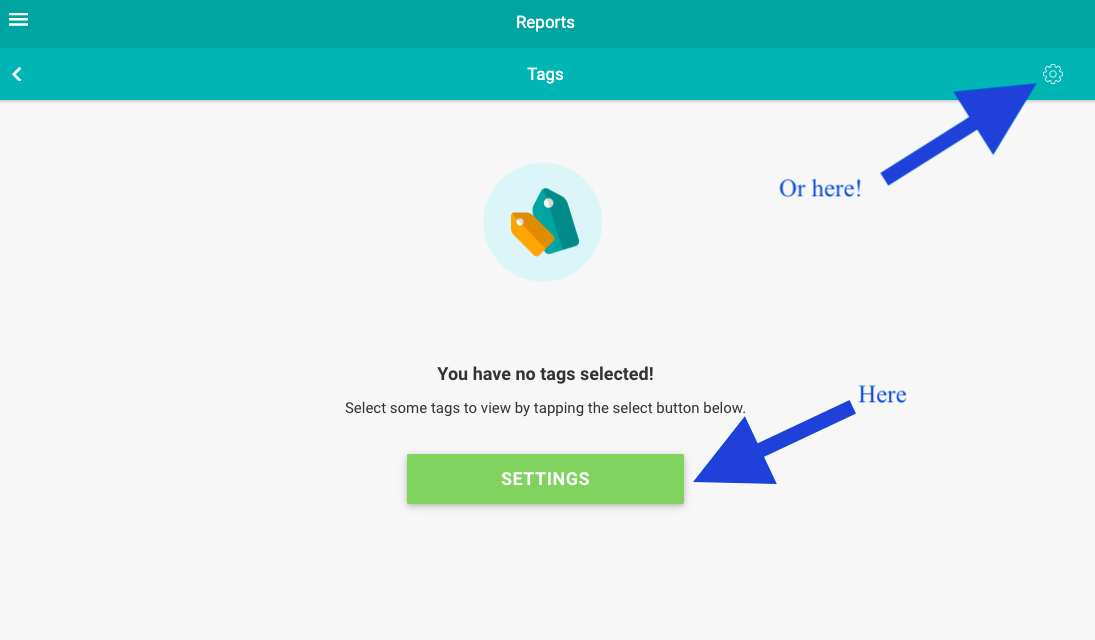 A window will appear, prompting you to choose the standard or standards you would like to see, which students to include, and the date range. You can choose as many Learning Standard Tags as you want, and choose one or more students!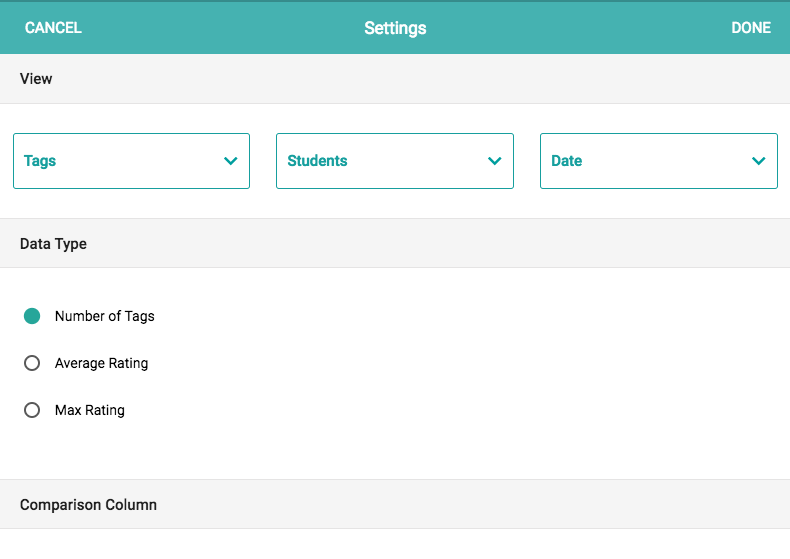 The window will also ask you what type of data you would like to see, and whether you want to have a comparison column.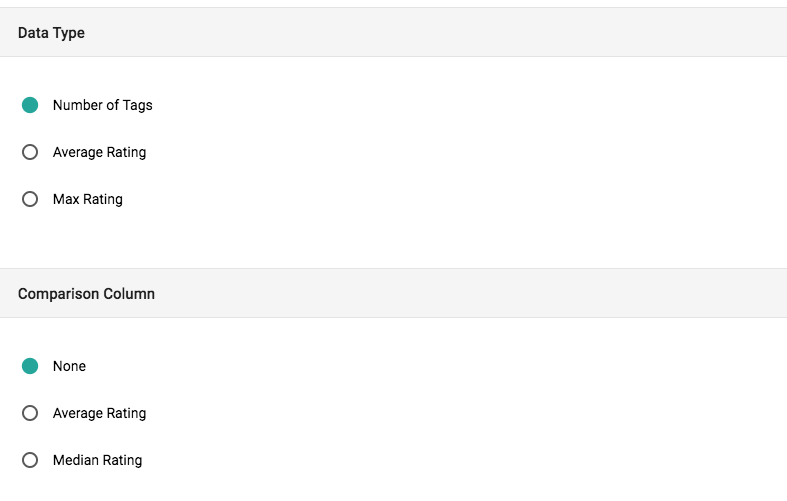 When you've made your selection, click Done and your report will appear!